Live Seminar In Wilder Kentucky March 28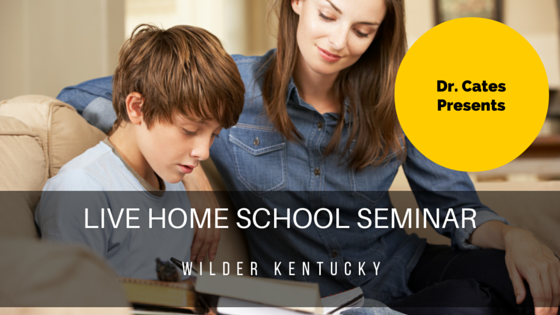 Are you and your children overscheduled?  Is it hard to get school work done each day?  Do you feel at the end of your rope?  Is discipline a problem?
Everyone needs help with these issues.  We have worked with multiple generations of families and know the importance of support and help of others.
Please join us for a free evening with one of the pioneers of homeschooling and other parents to discuss scheduling, everyday discipline issues, and priorities in your child's education.  We will meet on Monday, March 28, at 7 p.m. at the Country Inn and Suites, 10 Country Drive, Wilder, KY 41076.  Please RSVP to attend to 865-685-0658.
These discussions will be led by Dr. Paul Cates, Founder and President of Faith Christian Ministries.  He is one of people who made homeschooling possible in the United States.  He still is passionate about teaching children in the way they should go.
Dr. Kirk Cates, Vice President of FCM and Educational Evaluator, will also be part of the discussion.  He is equally passionate about working with children and their families.
We look forward to meeting you and to hope to also see some families we already are working with.