Grace Watson Testimonial
Grace Watson, a 2013 Faith Christian Ministries graduate, said the following about her experience with us.
"I began working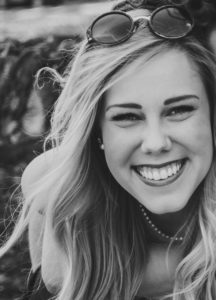 with Dr. Cates between 2nd and 3rd grade when we discovered that I had a vision-processing issue. I was homeschooled all the way through high school, using his curriculum guidance after being tested annually. With Dr. Cates' encouragement, I started taking classes at community college beginning my sophomore year of high school.
"I graduated May 16, 2013 from The Metropolitan Community College of Kansas City with an Associate of Arts degree and graduated on May 18, 2013 with a high school diploma. I continued my education at Belmont University in Nashville, TN, earning my Bachelor of Business Administration in Music Business on December 16, 2016. I am currently working full-time at Capitol Christian Music Group in Nashville, TN."
Please call us at 828-435-0670 for find out more.