FCA Student Westin W. in Robotics Competition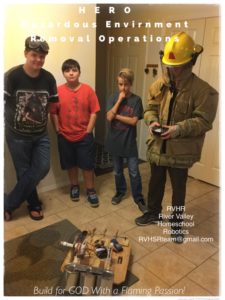 Several years ago, professionals in science, technology, engineering and mathematics noticed that there was a decline of students interested, studying and graduating in these technical fields. So they formed and organized BEST (Boosting Engineering Science and Technology).
Each year, BEST issues a challenge in September to the participating teams of junior high and high school students to imagine, design, build, program, promote and sell a robot that will be able to perform that tasks in the challenge. Each team receives a set of building materials and robotic components issued by the organization. Rules and specific regulations must be followed in order to qualify the robot to participate on the contest day only 8 weeks in the future.
Teams that participate are public schools, private, church schools and homeschooled kids. Each team is responsible for what has been mentioned plus documenting the process and compiling a pro fessional engineering notebook also. On competition day, professionals in these fields judge, critique and give feedback on every aspect of the challenge including teamwork and good sportsmanship. It is intense yet fun abounds!
Westin's team River Valley Homeschool Robotics, is a newly formed group; which by the grace of God came in 2nd in our hub competition. Not 1 robotic glitch- everything went so well. Praise a God! We then advanced to Regionals. With some of the biggest and most experienced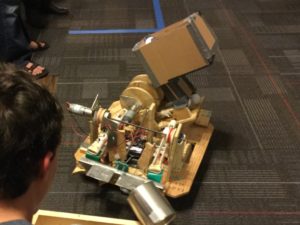 teams as our competition, his team did really well and came in 9th.
The students all worked hard — learning how to use tools, cutting materials, assembling, programming etc. All was done by students, with parents and a couple of engineers guiding and teaching. This has been such a wonderful opportunity for the students to be exposed to these career fields, these nurturing mentors, other instructors, adults and students. What an opportunity to blossom!
Westin W. is a student of Faith Christian Academy, a ministry of Faith Christian Ministries. Please contact us at 828-435-0670.