FCM Academy
Partners With Parents In Education Excellence
Our Mission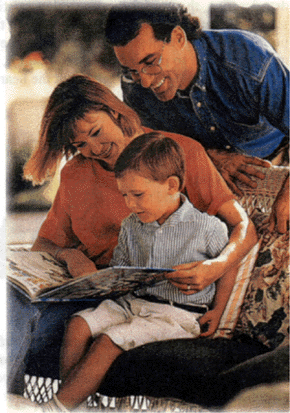 At Faith Christian Academy our mission is to partner with homeschool parents in helping them to "raise up a child in the way he should go."
In a world where our moral fabric is visibly deteriorating, the need for responsible Christian school education is increasingly evident. In this period of unprecedented moral change, it is even more important to provide a total education, one that addresses not only the mind, but the heart and soul of the student.
Our Teachers
Jesus Christ is the Answer to our world's dilemma. That is why godly teachers, working together with godly parents make the difference in the lives of children!
Believing that we have a high accountability, our teachers accept not only a mandate to teach, but a mandate to love. No student can escape the Christ-like love and concern that each of our teachers has for them.
Indeed, our teachers at Faith Christian Academy love the Lord with all their hearts and are committed to instilling this same love in the hearts of their students.
Teachers at Faith Christian Academy are either operating under TANAS or ACSI as teachers of children or are parents operating under TANAS and ACSI. Their commitment to Christ serves as the foundation for the Christian role model that children need to reach their God-given potential. In addition, our school is committed to enriching the abilities of its teachers by providing annual professional development opportunities for continued education.
Our Curriculum
Our students are challenged to investigate God's Word themselves as they explore His attributes and character in every course of study. Required at all grade levels are Bible classes that cover such topics as Bible Characters and Stories, Sharing Your Faith the Life of Christ, a Biblical Marriage and Family, Ethics, and World views.
Our students will experience diverse visual performing arts and physically education courses at nearly every grade level, encouraging them to excel in all areas of their lives.
Faith Christian Academy is also committed to enhancing its curriculum wherever possible. Curriculum review committees will meet regularly to determine how our students might be better served.
Through our curriculum for home schooling, Faith Christian Academy strives to reinforce the spiritual values that every child should be taught.
Our Students
Families choose to use the resources of Faith Christian Academy for home schooling for many different reasons. Among these are our Bible-based curriculums, spiritually enhanced environments, strong emphasis on academics, and special curriculums for children with special needs.
Our Parents
At Faith Christian Academy, parents are partners. This relationship is vital to the success of the students' educational experiences. We believe parental involvement is crucial for home schooling. Many parents possess skills and talents that would greatly assist in determining the appropriate curriculums for their children. Parents play an important role on the Faith Christian Academy team!
Excerpt from Faith Christian Academy's Statement of Policy:
"Application for enrollment in FCA is open to all households which are committed to the Lordship of Jesus Christ and are in agreement with our doctrinal statement as well as our procedures, policies, and standards. FCA is not racially discriminatory and does not exclude families from enrollment in its programs and activities based on race, color, nationality, or ethnic origin. However, because the school is a religious organization and a ministry of Faith Christian Ministries, the Board of Directors does reserve the right to discriminate in areas of religious beliefs and affiliations. Consequently, the school is not obligated to accept all who may apply."
"How do I enroll my child at Faith Christian Academy?"
Download and complete an Enrollment Application.
If you cannot download the application at the above link, contact our office.
Interview and Assessment Conference
After your enrollment application has been received, an interview will be scheduled for parents, child, and an academy representative. Also, an academic assessment will be scheduled for your child to determine grade placement.