Susan Foster
Faith Christian Learning Center
Roseville, MI
Individualized teaching for each student by:
Susan Foster, B.S. Education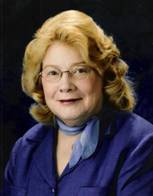 Twenty years of experience with individual instruction of average, gifted, LD, EMR, PDD and children diagnosed with Aspergers Syndrome.
Trained and endorsed by Dr. Paul Cates specifically to work with a totally individualized curriculum.
Worked with Dr. Cates teaching at training seminars, as well as classroom teaching.
The Director of Faith Christian Academy in Desoto, Texas for six years before moving to Michigan.
Taught at Zoe Christian School three years as a first grade teacher and developed and ran a Talent Development program for four years using Dr. Cates' specialized program.
While at Zoe, assisted numerous families to find assistance for special needs children.
Love the Lord and is commited to instilling that same love in the hearts of students, by her example and teaching.
My desire is to help every child achieve and be all they can be, whether gifted or with learning challenges.
I have devoted my teaching career to helping all children succeed.
Is your child …
Average?
Gifted?
ADHD?
Slow Learner?
Learning Disable?
FROM LEARNING DISABLED TO GIFTED …
THERE IS AN EFFECTIVE CURRICULUM FOR EVER CHILD !!!
Are you looking for a unique Christian environment in which to educate your child?
Is your child not succeeding in a "typical" classroom or home school setting?
God has created each child to be an individual with specific talents, needs and learning styles (we are "fearfully and wonderfully made" Psalm 139:14).
Let me help you to understand your child's specific needs.
Together, we will identify their challenges, talents, abilities and gifts, to then establish methods that will maximize their potential in academic and practical situations.
Call Susan Foster at 586-469-0499 to find out more about this unique opportunity and how this can benefit your child.