Dear friend,
I just signed a White House petition to save a German homeschooling family and I think you should, too!
Uwe and Hannelore Romeike left everything they had to come to America to escape persecution for doing something that we take for granted–the freedom to homeschool. They were granted asylum only to have it revoked.
Now Home School Legal … Read the rest...
Matthew Waldrep, one of our students, has been accepted to the United States Military Academy at West Point, N.Y.  We are very proud of his hard work as a home schooling student.
…
Read the rest...
I recently received this email testimonial from a parent who wishes to remain anonymous on the web but gave permission to share this.  Upon reading this, I am reminded why we must continue to share our perspective on education.  Don't give up hope, frustrated parent, in the face of challenges educating your child.  Given the right tools and understanding, obstacles … Read the rest...
For too long many of us with Christian convictions have remained silent while our liberties have been either erroded or taken away from us.
We have seen prayer taken away from us in public school and other public places and remained silent. We have seen abortion come to be an accepted
life decision and mother's rights instead of calling it … Read the rest...
Recently Dr. Cates article "A Christian Philosophy of Education" was featured in Home School Digest, the quarterly journal for Family Discipleship.
One of our parents recently wrote and I thought I would share it here:
Hi Dr. Cates,
We had a wonderful weekend in Canada. Joel did the USA proud! He was a wonderful host for the event and his singing and workshops went great. ANCA is making a dvd of the event, and hopefully we will get one in the … Read the rest...
Thought some of you might be interested in what happens when our electronic world is left behind for a period of time. Click here to read the rest of the story.… Read the rest...
Dr. Cates,
In the photo on the mountain tops Caleb is far left, back row wearing hat and sunglasses – far left as one looks at the picture. This is a picture of where Caleb is at in Wyoming – Jackson Hole Bible College.
On Friday Oct. 1, the class sets off on a northwest trip.   They will be traveling … Read the rest...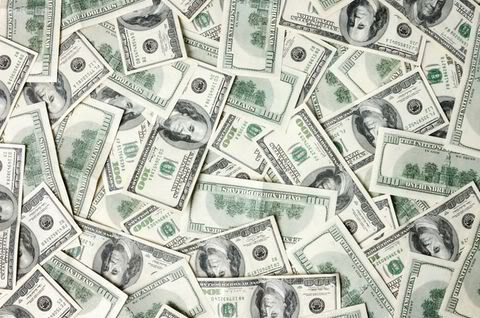 Attention parents of high school seniors residing in Tennessee!
An essay contest may be the path for your child to earn one of the following prizes, six in all:
1st prize – $2,000.00 – Savings Bond
2nd prize – $1,000.00 – Savings Bond
Sponsor will award a 1st and a 2nd place prize in each of the 3 main divisions … Read the rest...
Dr. Cates,
This is Gerald Dyson, son of Lillian and Stuart Dyson. I've been meaning to write for a while now and I just wanted to let you know that I am now, thanks to you, in graduate school working on an MA in Medieval History at the University of York (in the UK), currently ranked in the top 100 … Read the rest...