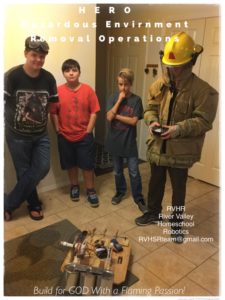 Several years ago, professionals in science, technology, engineering and mathematics noticed that there was a decline of students interested, studying and graduating in these technical fields. So they formed and organized BEST (Boosting Engineering Science and Technology).
Each year, BEST issues a challenge in September to the participating teams of junior high and high school students to imagine, design, build, … Read the rest...
1. Don't be too anxious about test scores. If you put too much emphasis on test scores, this can upset your child.
2. Encourage your child. Praise her for the things she does well. If kids feel good about themselves, they will do their best. Children who are afraid of failing are more likely to become anxious when taking tests … Read the rest...
A young girl has passed away and is in Heaven.  She has asked to return to earth for one day – her 12th birthday.  Her wish is granted.  Imagine you are standing with her during her visit.
She stands in the middle of those she loves — her mother stands in one corner, her father in another corner, her brother … Read the rest...
Recently Dr. Cates article "A Christian Philosophy of Education" was featured in Home School Digest, the quarterly journal for Family Discipleship.
If you are wondering if the insurmountable challenges associated with autism can be overcome through education, please see this video of Ethan Bailey.  The video is a little choppy in places but that was beyond our control.  Much of what you see Ethan doing in this video they said he would never do.  If you're the parent of an autistic … Read the rest...
SHALL WE HIRE A MONUMENT ENGRAVER TO GO TO ARLINGTON NATIONAL CEMETERY AND ADD THE MISSING WORDS?
THIS IS A MESSAGE FROM AN APPALLED OBSERVER:
Today I went to visit the new World War II Memorial in Washington , DC . I got an unexpected history lesson. Because I'm a baby boomer, I was one of the youngest in the
…
Read the rest...
Audio clip: Adobe Flash Player (version 9 or above) is required to play this audio clip. Download the latest version here. You also need to have JavaScript enabled in your browser.
Click play button above to stream audio or download mp3 to your computer.… Read the rest...
Dr. Cates is featured in this audio broadcast with Dr. Rory Stern, Ph.D. Harvard University and Alex Doman, President of Brain Builder.
Rory Stern is a stay-at-home Dad.  He helps families understand having ADHD doesn't mean you are broken or need to be fixed.  Dr. Stern often discusses alternative ways to treat ADD/ADHD without medication.
This audio … Read the rest...