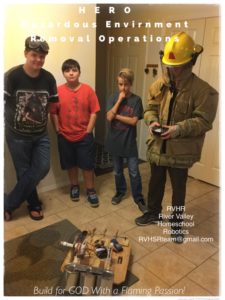 Several years ago, professionals in science, technology, engineering and mathematics noticed that there was a decline of students interested, studying and graduating in these technical fields. So they formed and organized BEST (Boosting Engineering Science and Technology).
Each year, BEST issues a challenge in September to the participating teams of junior high and high school students to imagine, design, build, … Read the rest...
Dr. Paul Cates and Faith Christian Ministries (FCM) have been a part of our homeschool journey for almost 20 years. Our relationship started when FCM tested our oldest child in elementary school to determine if some academic struggles were from our curriculum being too challenging or too easy resulting in disinterest. Those unexpected results completely altered our homeschool trajectory for … Read the rest...
Grace Watson, a 2013 Faith Christian Ministries graduate, said the following about her experience with us.
"I began working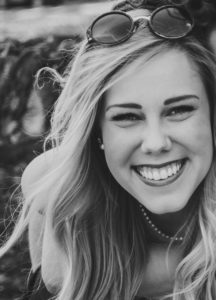 with Dr. Cates between 2nd and 3rd grade when we discovered that I had a vision-processing issue. I was homeschooled all the way through high school, using his curriculum guidance after being tested annually. With Dr. Cates' encouragement, I … Read the rest...
Enjoy this short audio testimonial, about how Dr. Cates and FCM helped her in homeschooling changing learning styles .
Audio clip: Adobe Flash Player (version 9 or above) is required to play this audio clip. Download the latest version here. You also need to have JavaScript enabled in your browser.
Homeschooling mom, Jamie Eakes, talks about her experience with Dr. Cates and FCM, in gaining confidence in homeschooling.
Enjoy this short audio.
Audio clip: Adobe Flash Player (version 9 or above) is required to play this audio clip. Download the latest version here. You also need to have JavaScript enabled in your browser.
I recently received this email testimonial from a parent who wishes to remain anonymous on the web but gave permission to share this.  Upon reading this, I am reminded why we must continue to share our perspective on education.  Don't give up hope, frustrated parent, in the face of challenges educating your child.  Given the right tools and understanding, obstacles … Read the rest...
Dr. Cates,
In the photo on the mountain tops Caleb is far left, back row wearing hat and sunglasses – far left as one looks at the picture. This is a picture of where Caleb is at in Wyoming – Jackson Hole Bible College.
On Friday Oct. 1, the class sets off on a northwest trip.   They will be traveling … Read the rest...
Dr. Cates,
This is Gerald Dyson, son of Lillian and Stuart Dyson. I've been meaning to write for a while now and I just wanted to let you know that I am now, thanks to you, in graduate school working on an MA in Medieval History at the University of York (in the UK), currently ranked in the top 100 … Read the rest...
My name is Jodi Sylvest and I am in remission from Ewing Sarcoma Bone Cancer and I still have problems with my leg. Because of that I fall a lot, and the other night I fell outside and my cousin picked me up and carried me in. The rest of my cousins came in with him. They stayed for a … Read the rest...
Dear Dr. Cates,
During my prayer time this A.M. I was thanking God for the different blessings in my life and you came to mind. I felt the urging to write you and tell you how much of a blessing you have been to me and my family. I don't know if you were in need of extra encouragement today … Read the rest...